Rose Gold Glam Eye Makeup Tutorial
DISCLAIMER
This blog has not been approved by your local health department and is not intended to provide diagnosis, treatment, or medical advice. Read More

This blog has not been approved by your local health department and is not intended to provide diagnosis, treatment, or medical advice. The content provided on this blog is for informational purposes only. Please consult with a physician or other healthcare professional regarding any medical or health-related diagnosis or treatment options. Information on this blog should not be considered as a substitute for advice from a healthcare professional. The claims made about specific products throughout this blog are not approved to diagnose, treat, cure, or prevent disease.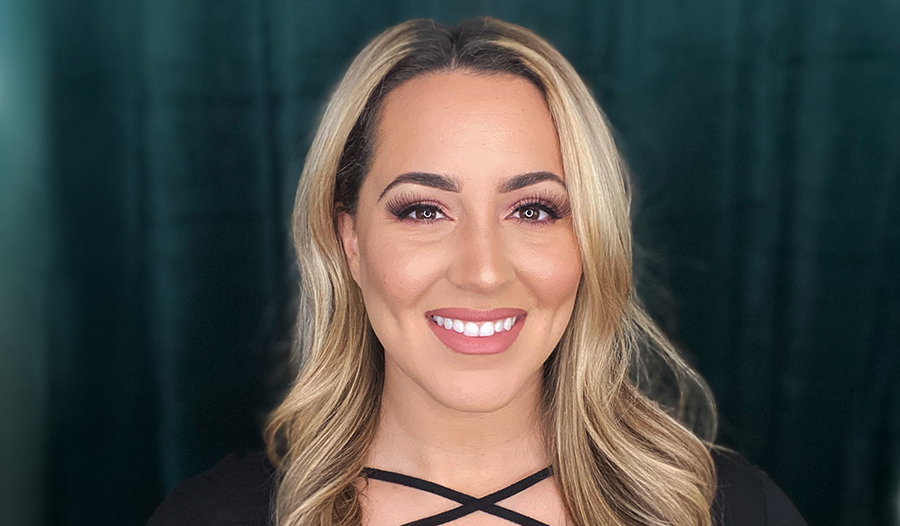 As the holidays draw closer and a difficult year wraps up, it's important to find the motivation to add a little sparkle to your celebrations, no matter how low key they may be this year. And, what better way to sparkle, than with a little touch of gold?
The beautiful color has always been a holiday fave but, this year, we're giving it a modern twist by opting for rose gold tones instead of traditional yellow ones. Not only does the change feel more with the times, but it also tends to be complementary to a larger range of skin tones: popping dramatically against warmer-toned skin and elegantly accentuating those with cooler-toned complexions.
With a steady hand and a few stellar products, you'll be ready to make heads swivel and jaws drop in only about ten minute's time.
Let's Dive Into The Instructions
Prime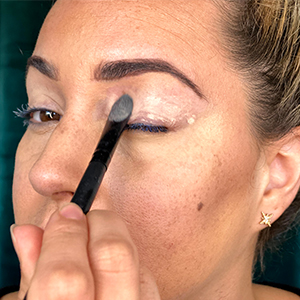 Prime your whole eyelid with L.A. Girl Pro HD Eyeshadow Primer. Blend the primer into the eyelid until the primer is evenly distributed (as if you were applying an eye cream). You can apply the eyeshadow primer with a brush or your finger (you'll get a more even application using a brush).
Add eyeshadow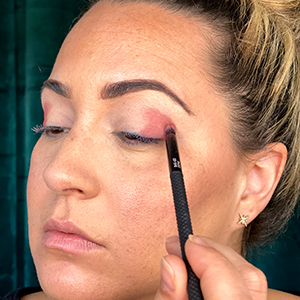 Use the smaller end of the double-ended brush included in the W7 Socialite Eyeshadow Palette to apply the shade "Members Club" to the outer corner of your top eyelid.
Blend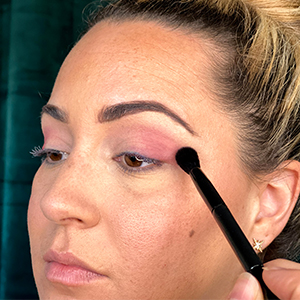 Blend the edges of the eyeshadow using the bigger, tapered fluffy end of the same brush. The edges should be soft, and you should spend 15 to 20 seconds blending in small circular motion.
Add some drama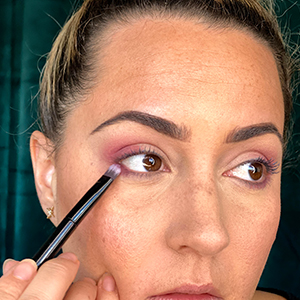 With the smaller end of the brush, use a side-to-side motion to apply "Nuevo Roche" from the same palette to the lower lash line as well as to the upper lash line on the outer third of the eye. This darker color will give more drama and dimension.
Layer on sparkle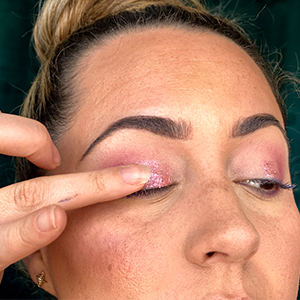 Next, we're going to add a little sparkle to our rose gold look, making it look more like a rose quartz with a little sparkle. With your pinky finger, dip into the shade "Extravagance" and tap the product onto your eyelid. When using cream glitter, your finger will give you a little more control when distributing the product.
Blend again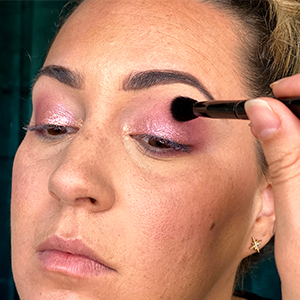 Now back to blending! Using the tapered, fluffy end of the brush, blend any harsh lines into the socket of your eye using a windshield wiper motion. Every time you add a new color, blend the shadow before you go in with the next color.
Add highlights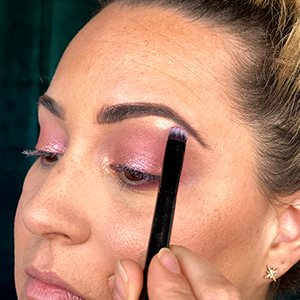 Using the Maybelline Master Chrome Highlighter in "Molten Rose" and the small detail end of your dual-sided brush, we are going to add accent highlights just at the brow bone and on the inner corner of the eye to brighten the look. Use a soft swiping motion under the eyebrow arch and by the inner tear duct. Then finish with mascara. I like the Heimish Dailism Smudge Stop mascara because it doesn't smudge but washes off easily with warm water.
Optional: Apply liner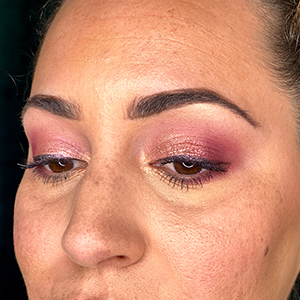 For a slightly more dramatic look, line your lash line with Physicians Formula Liquid Eyeliner in Ultra Black. Fun fact: This liner has a lash conditioning serum.
Finish the look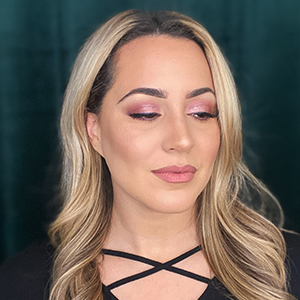 Finish up with the rest of your makeup, such as foundation, concealer, blush, bronzer, highlighter and lips. Don't forget to do your hair!
The Star Of The Show
This rose gold glam holiday look is centered around the W7 Socialite Eyeshadow Palette. There are a variety of shades in the palette, from different gradients of glitter and shimmer, as well as matte colors in different shades and tones so that you can go as soft or as dark as your heart desires. It's great quality for the price and you can find it at iHerb Beauty for usually less than $10.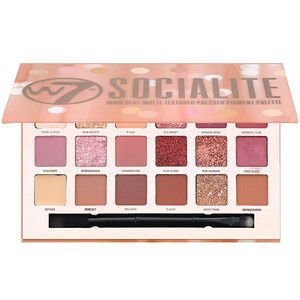 Whether you're celebrating the holidays with your immediate family or on a video call with your loved ones, I hope this makeup brings a bit of sparkle into your life. Happy holidays!