Natural Products to Keep Mature Skin Looking Glowy
DISCLAIMER
This blog has not been approved by your local health department and is not intended to provide diagnosis, treatment, or medical advice. Read More

This blog has not been approved by your local health department and is not intended to provide diagnosis, treatment, or medical advice. The content provided on this blog is for informational purposes only. Please consult with a physician or other healthcare professional regarding any medical or health-related diagnosis or treatment options. Information on this blog should not be considered as a substitute for advice from a healthcare professional. The claims made about specific products throughout this blog are not approved to diagnose, treat, cure, or prevent disease.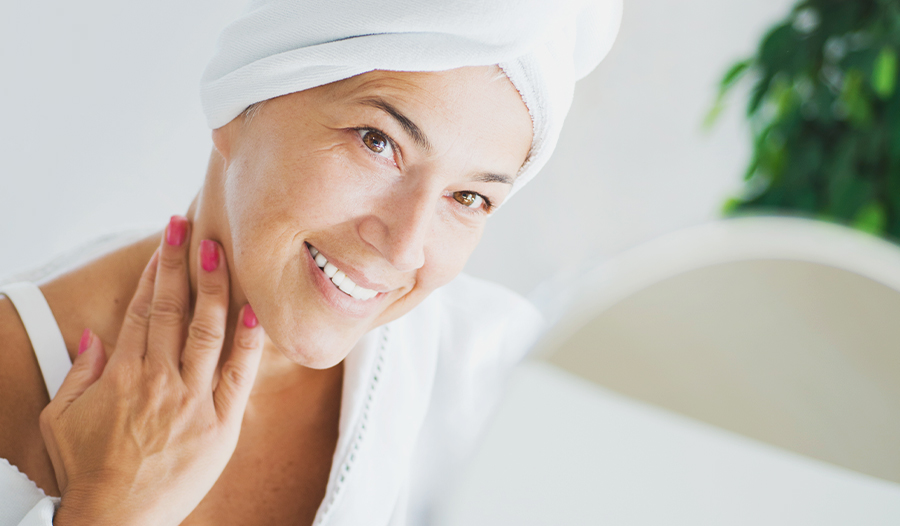 I am a self-professed skincare and beauty product junkie, but I also tend to be pretty value conscious. When I can find my favorite natural brands at great prices, then I'm all in. As I'm aging, I'm trying my best to embrace my fine lines and wrinkles, as they are inevitable and a sign of a well-lived life. However, having healthy, protected skin that radiates the youthful energy I feel on the inside is important to me. Plus, treating my skin well is a beautiful self-care practice.
I use many different brands of skincare, but tend to gravitate more toward natural brands, like Weleda, Aura Cacia, and Natrol. There are a few (okay, more than a few) products that I keep in regular rotation: oil-infused cleansers, a skin supplement, an amazing eye gel, body butter (so luxurious!), and a relaxing lavender mineral bath. These items are tried and true and always in my collection.
These are the natural brands and products I use to keep my over-50, mature skin looking glowy!
Oil-Infused Cleansers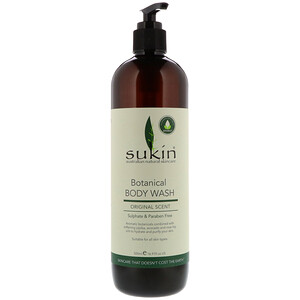 Who doesn't love an indulgent, cleansing body oil? I recommend smoothing on Sukin Super Greens Botanical Body Wash in a warm shower for the softest skin! It contains three natural nutritive oils and deeply cleanses skin the way a body wash alone can't.
Skin Supplements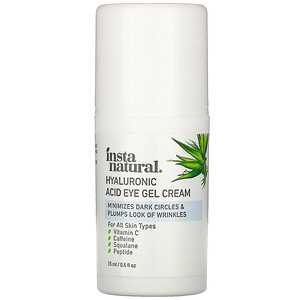 Hyaluronic acid is one of the best moisturizers because it is known to instantly hydrate, visibly plump skin, fight those pesky wrinkles, and promote healthier, more supple skin. I love to smooth this Hyaluronic Acid Eye Gel Cream from InstaNatural on in the morning before putting my makeup on!
Gummies for Hair, Skin & Nails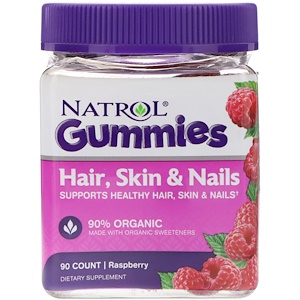 I love gummies—maybe too much, because they just taste so good—but how great is it to find a gummy that supports healthier hair, skin, and nails? These gummies from Natrol for hair, skin, and nails have a great raspberry flavor and are 90% organic, which is important to me. And they're great if you don't like swallowing pills.
Body Butter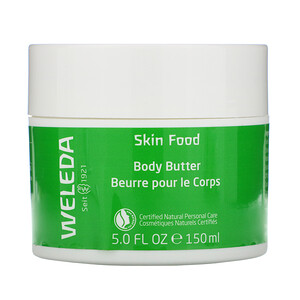 The temperatures here have really dropped lately and, when the temps drop, my skin gets dry. Having a luxurious body butter from Weleda by the bathtub to slather on while your skin is still damp is one of the best ways to keep your skin from feeling dry.
Body & Beauty Oil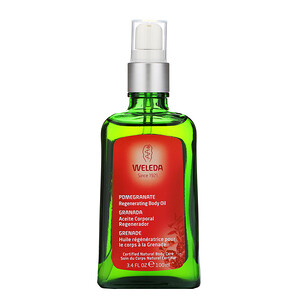 Another natural product from Weleda that I love is this double-duty Awakening Body and Beauty Oil. Used in addition to the body butter, you can guarantee that your skin will look and feel its best.
Relaxing Lavender Mineral Bath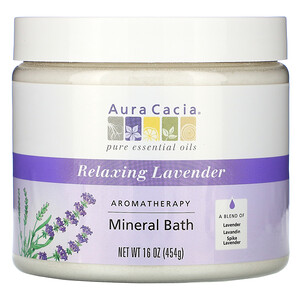 One of the most well-known benefits of lavender is that it can help improve sleep. A warm, relaxing, aromatherapy lavender mineral bath from Aura Cacia is the perfect addition to your bedtime ritual and a great way to take care of yourself.
Collagen Powder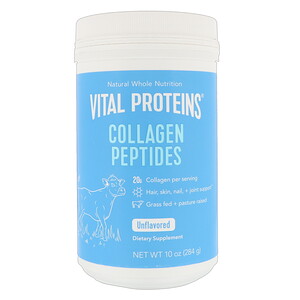 I've been taking collagen powder every day for many years. Collagen is the protein responsible for skin elasticity, and it plays a role in joint and bone health. It's so easy to mix this collagen powder from Vital Proteins into a smoothie every morning. It's important that I know I'm doing everything possible to keep my skin looking good and that I have healthy joints and bones!
Natural skincare and beauty products keep me looking and feeling my best every day. And the best part is, there are lots of affordable options on the market for getting glowy skin, no matter your age or life stage.